The market of smartphones is really volatile these days. Different companies are competing with different new mobile phones to compete in the smartphone market. Every company is trying to draw more customers and make a bigger profit. To draw more profit these companies are also racing for who can provide more features to the customer at a better price. If we talk about the features, the processor is one of the most important parts of a smartphone and it is a very lucrative USP for the buyers. Every buyer checks the details about the processor of the device they are buying or planning to buy. Smartphone processor companies are also in a race to come up with a better processor for smartphone makers.
Check: Details of New Qualcomm Snapdragon 898 processor
MediaTek is a processor-making company that is giving a tough fight to the other processor-making companies in the market. Recently, this company announced its latest MediaTek processor. Brand new MediaTek Dimensity 9000 processor is the company's most powerful processor so far. With this new innovation, MediaTek is in direct competition with the processor giants like Qualcomm Snapdragon and Samsung.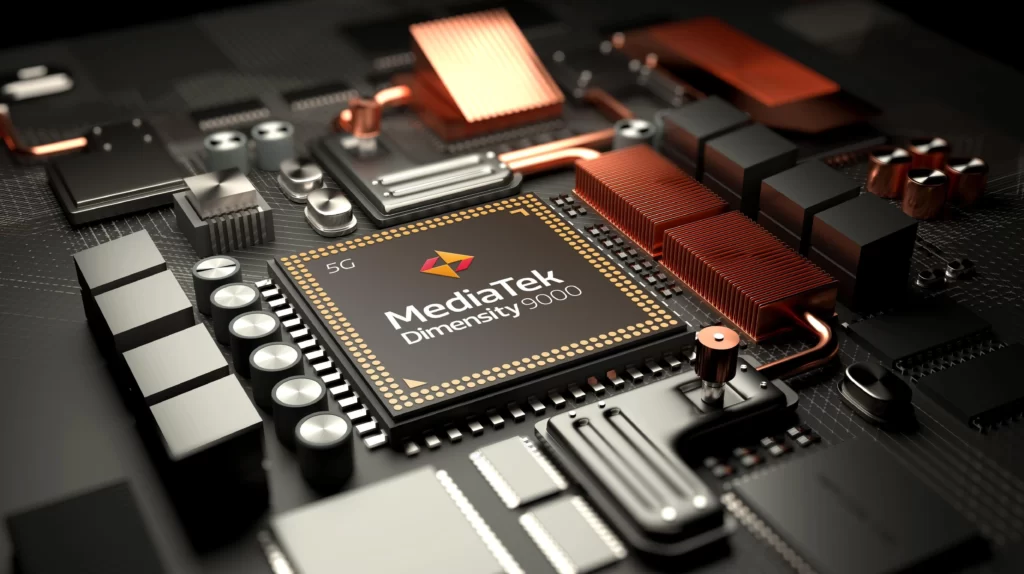 With this processor now MediaTek owns the title of the world's first company to manufacture a 4 nm chipset. MediaTek is using ARM's v9 architecture in this processor and hence the first one to use v9 as well.
Details of MediaTek Dimensity 9000 Processor
This processor is an octa-core processor with a configuration of 1 Cortex-X2 clocked at 3.05 GHz, 3 Cortex A710 clocked at 2.85 GHz and 4 Cortex A510 clocked at 1.8 GHz. This processor also has a graphics card of Arm Mali-G710 with 10 cores.
MediaTek is claiming that this processor will give a 4x performance and power efficiency as compared to its previous generation processor. Dimansity 9000 has MediaTek's fifth-generation APU with six cores dedicated to AI processing.
Dimenstiy 9000 processor can support a display of up to 180 Hz refresh rate at FHD+ resolutions. This processor will also start a new scope in photography as the chipset supports the first 18-bit signal processor which can offer the ability to record 4k HDR video with at most three cameras at the same time. Definitely, this processor will be loved by the mobile photography frenzy people.
Dimensity 9000 can support Wi-Fi 6E and Bluetooth 5.3 and it also supports 3CC carrier for sub-6HZ 5G with a top data speed of 7 Gbps.
Dimensity 9000 devices are about to launch in the market in the first quarter of 2022. Snapdragon 898 is also entering the market at the same time. It will be fun to watch which of the two will draw more buyers for the companies. SNapdragon 898 is already tested on the Geek bench and the article about it is available here. No geek bench data is available for Dimensity 9000 but it will be fun to watch the new records it might create.